The 9 Best Korean Air Purifiers by Cuckoo, Coway, and LG
As New York City and the entire Northeast US experienced the worst air pollution in recent memory this week due to Canadian wildfires, air purifiers have become as essential as they are in Seoul. But many may be purchasing air purifiers for the first time and feel overwhelmed with the information available online.
Air quality has been top of mind for Koreans ever since Korea's air quality started to suffer from a high concentration of fine dust and smog in the air in the 1990s and air purifiers have been perfected by Korean companies over time. I have had one in my home for years, and in fact, many Koreans consider air purifiers a necessary part of life. Here, we will introduce you to the top Korean air purifiers.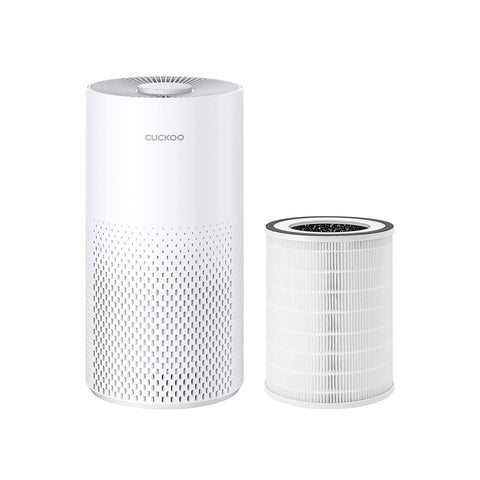 3-IN-1 TRUE HEPA FILTER: Enjoy clean air as the pre-filter, H13 true HEPA air filter, and activated carbon filter remove up to 99.97% of airborne particles including pet dander, smoke, odor, dust, harmful gases and more.
OPTIMAL CIRCULATION REACH: Reaching up to 227 sq. ft. and designed with small to mid-sized rooms in mind, it will work ideally in home offices, and small bedrooms.
ADJUSTABLE FAN CONTROL: Along with the manual fan speeds, auto mode will detect the surrounding air quality and adjust the fan speed accordingly.
SLEEP MODE: Enjoy a good night's rest as sleep mode is designed to slow down the fan speed and dim the lights for a calm, quiet ambiance.
SMART REPLACEMENTS: The filter change indicator will alert you exactly when your air purifier is in need of a filter replacement (about every 3-6 months with regular use).
---