The 7 Best Small Air Purifiers of 2023, According to Testing
Air purifiers can help improve indoor air quality, 
but some of them can take up quite a bit of space. Thankfully, there are an abundance of smaller options available that are perfect for offices, bedrooms, laundry rooms, and more. 
"Portable air cleaners are best for the rooms you spend the most time in (like your bedroom) or in the spaces that have the worst air quality," says Melanie Carver, chief mission officer at the Asthma and Allergy Foundation of America (AAFA). "For example, cleaning products, smoke from cooking, and gas appliances in your kitchen may make your kitchen the most polluted room in your home."
When looking for the best small air purifier, you should also take into consideration whether it can filter out common particles, like particulate matter (PM) and volatile organic compounds (VOCs). Dust, pollen, and smoke are common examples of PM, Carver explains.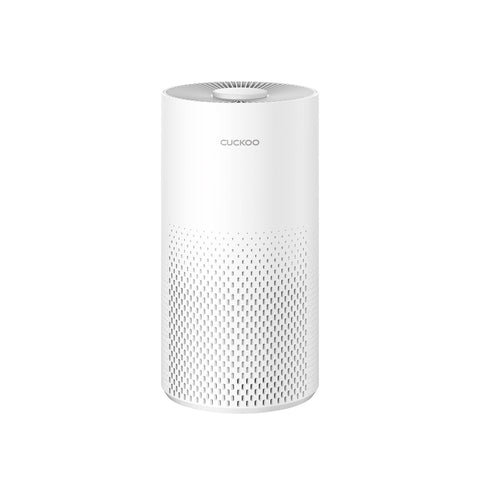 The Cuckoo 3-in-1 True HEPA Air Purifier was another standout small air purifier we loved during our testing. While it performed well, it also had some convenient features that we appreciated.

Many small air purifiers don't come with as many features as full-sized air purifiers, but this one packed quite a few in a small package. As is standard with other air purifiers on our list, this device has three different speed settings: auto, low, and high. We also love that it has a timer that can be set for two, four, or eight hours. This device can also be used to provide ambient lighting since you can choose from seven different light colors.

But the feature we love the most is the color-coded light that informs you of how good or poor your air quality is. It will display green when the air quality is good, yellow when the air quality is fair, and red when the air quality is poor. We liked this feature because it helped us determine what speed we needed to run the air purifier at, or if we needed to take additional action such as turning on the HVAC or opening a window.

It's also one of the most lightweight air purifiers on our list, so it's easy to move around from room to room if needed. With a noise level of 41 decibels, we found that it was easy to watch TV or have a conversation with the air purifier on without having to adjust any volume.

While it was effective at eliminating smoke from the air, we did find that it had trouble with pet hair. If you live with pets and need an air purifier specifically for their hair and dander, consider one of our best air purifiers for pets.
---