10 RICE COOKERS THAT DELIVER FLUFFY, TENDER, TOOTHSOME RESULTS EVERY TIME
Rice, like bread or pasta, can be incredibly delicious when it's prepared with thought — and anything but when it's just an afterthought. Cooked over the stovetop, rice can be trickier than you might expect to perfect. First, you need a precise amount of water to ensure consistent and steady cooking; then, you need to maintain the perfect rate of boil, then simmer and manage all of this without lifting the lid from the pot.

A rice cooker takes the guesswork out of this dish, delivering consistently cooked, fluffy rice every time. Whether you want plain, simply buttered white rice as a side or want to use rice as the base for your entire meal, a rice cooker will help ensure this seemingly simple ingredient — white, brown, or wild — doesn't get the short shrift.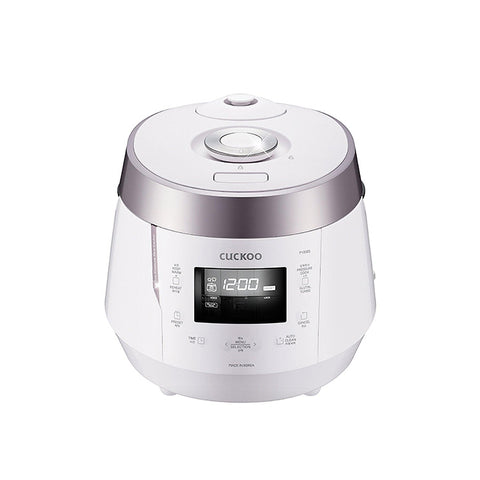 This multifunctional rice cooker makes top-notch rice in a flash, and with 12 menu options to choose from — including pressure cook, GABA/brown rice, white rice, porridge, and more —does so just the way you want it cooked.

The simple touch controls, pre-set timer, and auto-clean function make life easier, too. But what's really a game-changer is that this cooker automatically detects and adjusts pressure and temperature accordingly for perfect cooking.

The safe steam release automatically releases pressure softly and quietly and features an overheating alarm that will go off if the temperature gets too high. Reviewers love how the cooker works and says it keeps "your rice warm and fresh for hours, and better yet, days."
---