Best rice cookers in 2023, tested by our editors
If you eat a lot of rice or you're just tired of making it on the stovetop, a good rice cooker can make better-quality rice than you can on the stove, all while you're busy cooking other elements of your meal. It can turn out perfectly cooked rice and porridges of any type — all you need to do is measure accurately. But with different brands and technologies it can be hard to know which rice cookers are worth your hard-earned money.

To find the best rice cooker for you and your kitchen, we spent weeks testing 18 different rice cookers from popular brands such as Zojirushi, Tiger, Cuckoo and more. After dozens of test cooks and eating way too much rice (a phrase we never thought we'd write), two rice cookers stood out among the rest.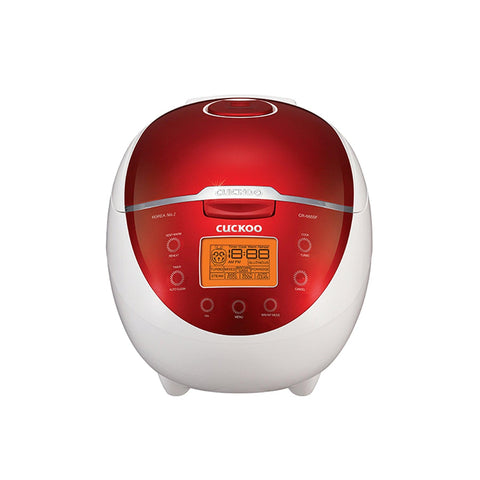 The Cuckoo CR-0655F Rice Cooker made rice that was delicious and of a similar quality as other rice cookers we tested that were double its price, though not at the same level as the Zojirushi Neuro Fuzzy or Tiger JKT-D10U. If you don't need the best of the best, this Cuckoo rice cooker provides the perfect balance of price, ease of use and quality rice.

In our rice tests, the Cuckoo CR-0655F made far better rice than the budget options and other mid-tier cookers we tested. Its closest competitors were the Tiger JAX-T10U-K and the Hamilton Beach Digital Programmable Rice Cooker. The Tiger and the CR-0655F had similar performances, especially in the rice tests, but the Tiger JAX-T10U-K costs more than twice as much. On the other hand, the Hamilton Beach is only $60, but it couldn't quite compete with the quality of the Cuckoo; however, if you want to save even more money, it's a good buy.

The Cuckoo's rice was a bit stickier and gummier than what we made using the Zojirushi Neuro Fuzzy, but it was still fluffy and had a nice consistency. The Cuckoo also had a shorter cook time than many of the other rice cookers at just 34 minutes. Its Quick Cook function didn't cut much time off the process, however, and still took 32 minutes.

The CR-0655F has the standard features you'll find in most quality rice cookers like a Keep Warm mode and Quick Cook, along with different presets for different types of cooks like brown rice and porridge. However, this Cuckoo has one feature that we didn't see on any other rice cooker: Auto Clean. If you don't want to scrub the nonstick pot after you make rice (which isn't all that hard, to be fair), you can put some water in the pot and turn on Auto Clean, which uses steam to loosen up any debris. It does take 25 minutes, so it's a slower process than just washing it in the sink, but it requires less labor, which might be appealing to some.
---